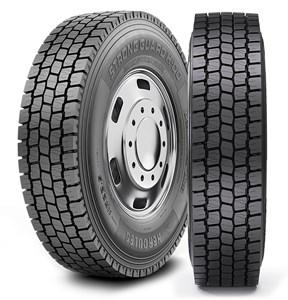 Hercules

Strong Guard H-DO
Premium

|

Open Shoulder

|

Drive
Features & Benefits
Gen-H Tread Compound - Delivers extended mileage in addition to promotion outstanding wet traction and stable handling via a calculated balance of compounds.
Open Shoulder Tread Design - Promotes self-cleaning while enhancing traction in all road conditions.
3D Sipes - Increase control in dry and slippery conditions while guarding against irregular weat by interlocking the tread blocks to improve rigidity and reduce deformation.
Optimized Footprint and Wide Tread Design - Extends tread life, improves product performance and increases vehicle stability due to a larger contact patch.