Two Hercules® H-Series Tires Earn SmartWay® Verification
February 20, 2015
---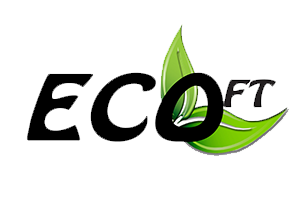 H-704 EcoFT and H-902 EcoFT join the list
FINDLAY, OHIO, February 20, 2015 – The Hercules H-704 EcoFT™ premium long haul closed shoulder deep drive tire and the Hercules H-902 EcoFT highway all-position tire recently received EPA SmartWay verification for low rolling resistance.
"Our goal is always to heighten the opportunity for sales and profitability for our customers. Having a robust offering of SmartWay verified tires is one key way that we can do that, so we're pleased to have the  H-704 EcoFT and H-902 EcoFT included in the EPA's SmartWay program," said Pat Tripp, director of TBR product and purchasing for Hercules Tire.
Introduced at the 2014 SEMA Show in Las Vegas (as the Hercules H-704), the heavy-duty H-704 EcoFT tire is available in 14- and 16-ply sizes and features a 30/32 inch tread and a solid shoulder to resist irregular wear. The regional all-position H-902 EcoFT features a five rib design and is also available in 14- and 16-ply options.
Both the H-704 EcoFT and H-902 EcoFT are produced with Hercules' exclusive EcoFT compound to promote low rolling resistance. Hercules brand medium truck tires that are SmartWay verified or pending verification carry the EcoFT designation.

                                                 About Hercules Tires
Hercules Tires is widely recognized as the industry's premier value brand with a comprehensive selection of passenger, UHP, light truck, medium truck, trailer, off-the-road, industrial and specialty tires. Since 1952, independent tire dealers and distributors have trusted Hercules to deliver outstanding quality, exceptional support, and unsurpassed value.
Hercules is a wholly owned subsidiary of American Tire Distributors, Inc.  American Tire Distributors is one of the largest independent suppliers of tires in the North American replacement tire market. The company offers an unsurpassed breadth and depth of inventory, frequent delivery, and value-added services to approximately 72,000 customers across the U.S. and Canada. 
Additional information can be found at www.herculestire.com.