Hercules Expands H-901 All Steel LT Offering
October 6, 2015
---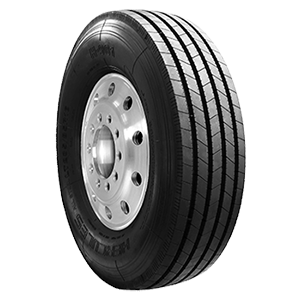 Two additional 16 inch sizes join new production of original LT235/85R16
Hercules Tire has added two new sizes to the popular Hercules H-901 highway all steel commercial LT offering. The durable H-901 is now available in LT225/75R16/12 and LT245/75R16/12. In addition, new production has started on the original size, LT235/85R16/14.
Featuring super high tensile steel belts, a special tread compound to heighten wet handling and braking, and a tread design that maximizes biting edges and road contact, the all steel H-901 is a favorite for light truck commercial pickup and delivery applications, as well as commercial services such as cleaning.
"The H-901 was a huge success from the moment it was introduced. We're excited to offer it not only in additional sizes but also with added capacity," said Jedd Emans, vice president of marketing for Hercules Tires.
Complete specifications for the H-901 can be found at www.herculestire.com. The product will be featured by Hercules Tire at the 2015 SEMA Show in booth #43079.
About Hercules Tires
Hercules Tires is widely recognized as the industry's premier value brand with a comprehensive selection of passenger, UHP, light truck, medium truck, trailer, off-the-road, industrial and specialty tires. Since 1952, independent tire dealers and distributors have trusted Hercules to deliver outstanding quality, exceptional support, and unsurpassed value.
Hercules is a wholly owned subsidiary of American Tire Distributors, Inc.  American Tire Distributors is one of the largest independent suppliers of tires in the North American replacement tire market. The company offers an unsurpassed breadth and depth of inventory, frequent delivery, and value-added services to approximately 72,000 customers across the U.S. and Canada. 
Additional information can be found at www.herculestire.com.