Hercules® Tire Previews Roadtour® 855 SPE at 2015 SEMA Show
October 27, 2015
---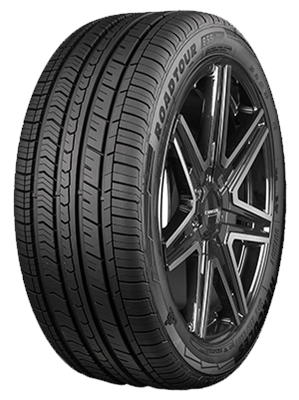 Premium all-season touring tire completes the Hercules Tires premium PLT offering 
FINDLAY, OHIO, October 27, 2015 – Today Hercules Tire announced the upcoming release of its Hercules Roadtour 855 SPE premium all-season touring tire. The Roadtour 855 SPE incorporates exceptional materials and progressive design to deliver a luxury touring tire with enhanced traction, precise handling, and an incredibly quiet ride – all with up to 85,000 miles of warranty coverage.
The Hercules Roadtour 855 SPE's all-season security and comfort derives from its advanced silica tread compound and an asymmetric tread design that incorporates numerous features that ensure impressive and dependable performance throughout the life of the tire.  
 The Roadtour 855 SPE will come to market in early 2016, but the company is previewing the new offering next week at the SEMA Show in Las Vegas.
"As a true premium touring tire, the Hercules Roadtour 855 SPE simultaneously offers performance, security, comfort and durability. And, like every Hercules Tires product, the Roadtour 855 delivers extraordinary value," said Jedd Emans, vice president of marketing for Hercules Tire. "We're very proud of the thoughtful design and high-quality materials that went into the creation of this tire, and I think they show through in the final product."
The addition of the Roadtour 855 SPE completes the company's Hercules brand premium portfolio, joining the Terra Trac® Cross-V™ SUV-LT/CUV, Terra Trac AT II all-terrain and Raptis® R-T5 all-season UHP tires.
Hercules Tire will be located in Booth #43079 at the SEMA Show to discuss the Roadtour 855 SPE and showcase the company's other products. 
About Hercules Tires
Hercules Tires is widely recognized as the industry's premier value brand with a comprehensive selection of passenger, UHP, light truck, medium truck and specialty tires. Since 1952, independent tire dealers and distributors have trusted Hercules to deliver outstanding quality, exceptional support, and unsurpassed value.
Hercules is a wholly owned subsidiary of American Tire Distributors, Inc. American Tire Distributors is one of the largest independent suppliers of tires in the North American replacement tire market. The company offers an unsurpassed breadth and depth of inventory, frequent delivery, and value-added services to approximately 72,000 customers across the U.S. and Canada. 
Additional information can be found at www.herculestire.com