New Protection Policy from Hercules® Tires Offers Confidence and Value to Customer
February 7, 2017 | General
---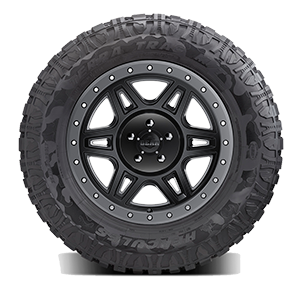 Tire problems resulting from roadside hazards like potholes, nails and glass are frustrating under the best of circumstances, even more so when a tire has substantial life left and is in otherwise good condition. Recognizing that roadside hazards are a part of driving, Hercules® Tires has significantly expanded its Road Hazard Protection Program. The new program offers free tire replacement for two years after purchase, or the first 50 percent of a tire's tread life, if a tire is damaged due to a road hazard. For the first time, this policy protects all new Hercules passenger and light truck tires, including mud and commercial traction tires.
"For years, our customers have been able to count on Hercules Tires for outstanding road hazard protection coverage," said Jedd Emans, vice president of marketing for the Hercules brand. "We don't know of any other company offering the breadth and depth of coverage that we do now. The enhancements we made should help consumers feel more comfortable than ever choosing our tires."
In addition to the road hazard protection program, the company's Limited Protection Policy includes a no-charge replacement plan for the first 50 percent of tread life for Hercules brand tires when problems arise related to workmanship and materials. The Limited Protection Policy still includes the 30-day Trust Our Ride Test Drive program, which gives customers the option of exchanging their tires within 30 days of purchase. The Trust Our Ride program now extends to the majority of Hercules tires.
"We pride ourselves in offering exceptional products with tremendous value," said Emans. "We also know how upsetting encountering road hazards like glass, debris and potholes can be, especially when you still have a lot of miles left on your tires. We wanted to develop a robust protection policy that demonstrates our confidence in our products while offering customers a flexible plan covering a wide-range of potential issues."
Hercules began offering the enhanced plan at the beginning of the year. A few exclusions do apply. For additional information, please visit https://www.herculestire.com/support/protection-policy/.
About Hercules Tires
Hercules Tires is widely recognized as the industry's premier value brand with a comprehensive selection of passenger, UHP, light truck, medium truck and specialty tires. Since 1952, independent tire dealers and distributors have trusted Hercules to deliver outstanding quality, exceptional support, and unsurpassed value.
Hercules is a wholly owned subsidiary of American Tire Distributors, Inc. American Tire Distributors is one of the largest independent suppliers of tires in the North American replacement tire market. The company offers an unsurpassed breadth and depth of inventory, frequent delivery and value-added services to approximately 72,000 customers across the U.S. and Canada.
Additional information can be found at www.herculestire.com.