Hercules Tires Launches Strong Guard ST Tire for Specialty Trailers
June 6, 2022
---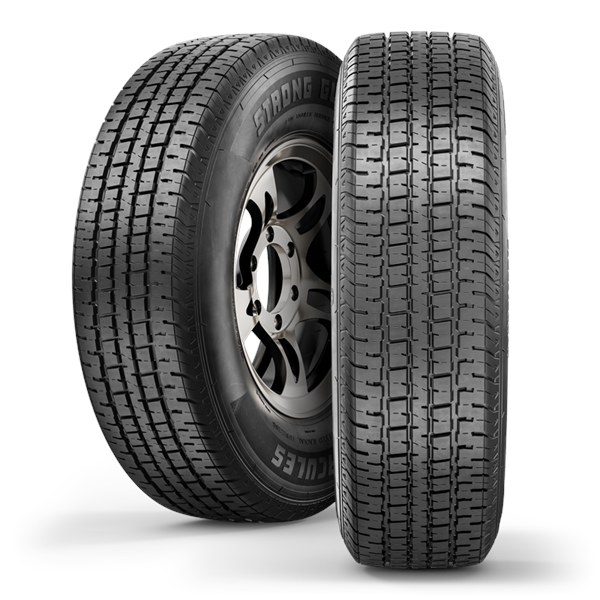 Hercules Tire and Rubber Company (HTR), a subsidiary of American Tire Distributors (ATD), today announced the launch of its Strong Guard® ST tire, a premium, high-speed radial specialty trailer tire. The tire is now available for ATD's approximate 80,000 customers nationwide including HTR's 4,000 program dealers in the United States and Canada.
The new Strong Guard® ST will be available in seven 13" to 16" inch sizes, designed to fit the most popular specialty trailers such as fifth-wheel RV's, toy haulers, boat, horse, and utility trailers.
The Strong Guard ST, which replaces the Hercules Power ST2, offers several key enhancements over its predecessor. To start, it has an increased speed rating of "N" (87 miles per hour) to meet the evolving demands of today's vehicles. All sizes in the new line have enhanced construction with high tensile steel belts reinforced with two nylon cap plies, providing durability and dependability when towing heavy loads even at high speeds.
 "The Strong Guard ST's new features and enhanced performance make it the right tire for a wide variety of towing needs," said Marshall Gillespie, ATD's director of commercial merchandising, proprietary brands. "The tire's innovative compound and optimized tread depth promote long-lasting wear while at the same time improving fuel economy.
Other features and benefits of the tire include:
Optimized Footprint - Leads to even pressure distribution for longer tread life and even wear under heavy loads.
Strong Rib Design – Four circumferential grooves coupled with a strong center rib allows for efficient water channeling and straight-line tracking.
COOLCOURSE™ Technology – Temperature control system reduces heat generation to enhance performance at high speeds extending tire life.
Curb Guard – Provides extra sidewall protection for all the unexpected tight turns.
Backed by the Hercules Performance Promise, the tires have a 60-month limited protection policy and offers free replacement on tires that become unserviceable due to defects in workmanship and material during the first 2/32" of original usable tread.
Celebrating 70 years in the tire industry this year, Hercules continues to build on its strategy of providing its customer base in the US and Canada with a steady stream of new products, enabling them to be a true a one-stop shop for passenger light truck and commercial tire needs.  
Earlier this year, Hercules launched its first tire UTV tire the TIS UT1 by Hercules, for the agricultural market the AG-TRAC RT 45 radial R-1W, designed for four-wheel- and mechanical front-wheel-drive (MFWD) tractors. In May, it announced its new Strong Guard® H-MA tire, a premium mixed-service, all-position commercial tire.